The Best Just Got Better
Introducing the 3Dimensions™ Mammography System
The industry's fastest, highest resolution breast tomosynthesis system, ever.1
A Breast Tomosynthesis Exam with Results Like No Other
The new 3Dimensions™ Mammography System matches the unrivaled performance of our Genius™ 3D Mammography™ exam. ONLY the Hologic Genius™ exam: 
Clinically proven to deliver a more comfortable mammogram.2
Proven to detect 20-65% more invasive breast cancers than 2D alone.3
The only mammogram FDA approved as superior for women with dense breasts compared to 2D mammography.4,5
More than 200 studies demonstrate the exam's clinical efficacy.
Now you can have these clinically proven results with the new Hologic 3Dimensions™ 3D Mammography™ system.
Breakthrough Improvements that Increase Comfort2 Without Compromising on Speed or Accuracy
Clarity HD High-Resolution 3D™ Imaging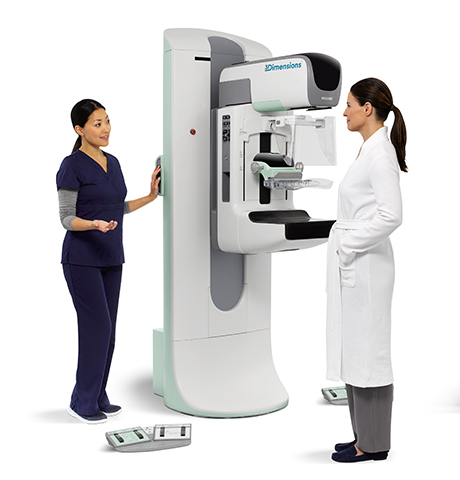 Exclusive detector technology enables high-resolution 3D™ imaging in 3.7 seconds. Hologic's first ever high-resolution Genius™ 3D Mammography™ exam, now with the same 70 micron pixel size as FFDM.1
Intelligent 2D Imaging Technology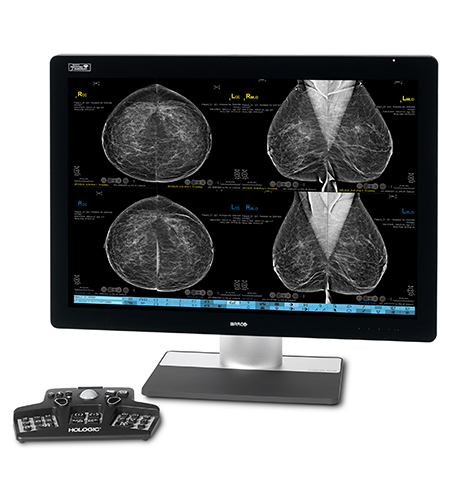 Robust, more natural-looking 2D image generated from the high resolution 3D™ data. Exceptional contrast, designed to detect more fine calculations, delivering improved performance compared to FFDM, at a low dose.
SmartCurve™ Breast Stabilization System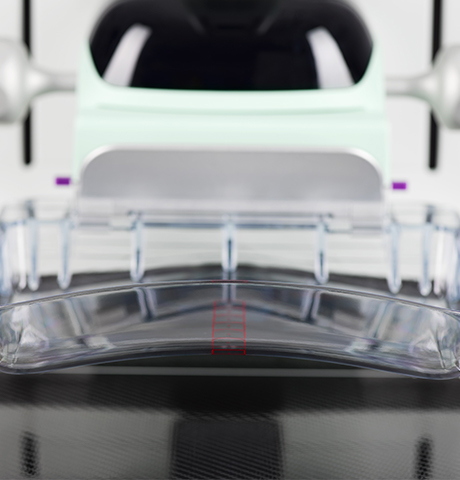 Proven to improve comfort in 93% of women who experience moderate to severe discomfort with standard compression.2
Biopsy capabilities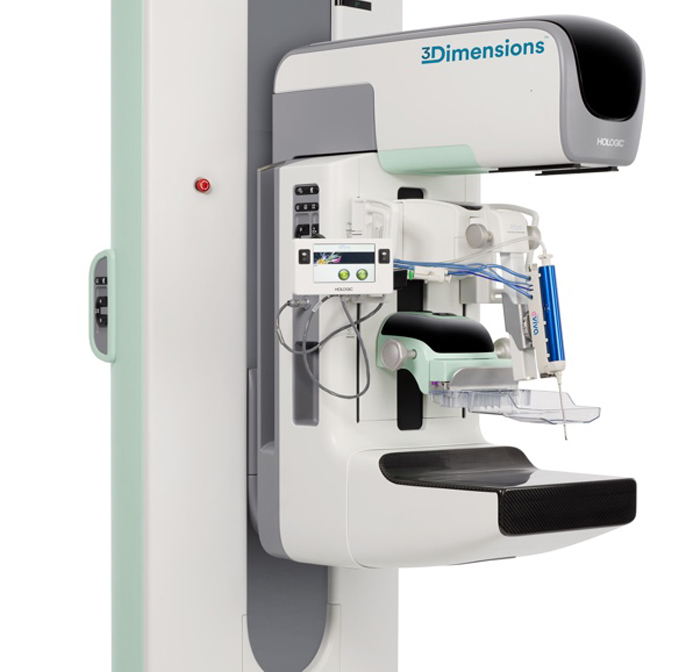 Incorporate 2D and 3D™ biopsy capabilities with ease.
Smart positioning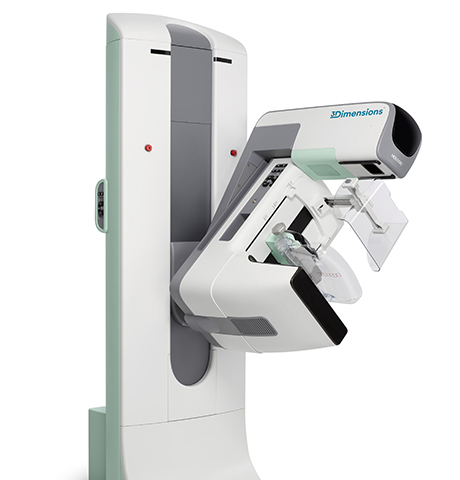 Quickly position the tube head in the MLO position for improved access to the breast.
Field light improvements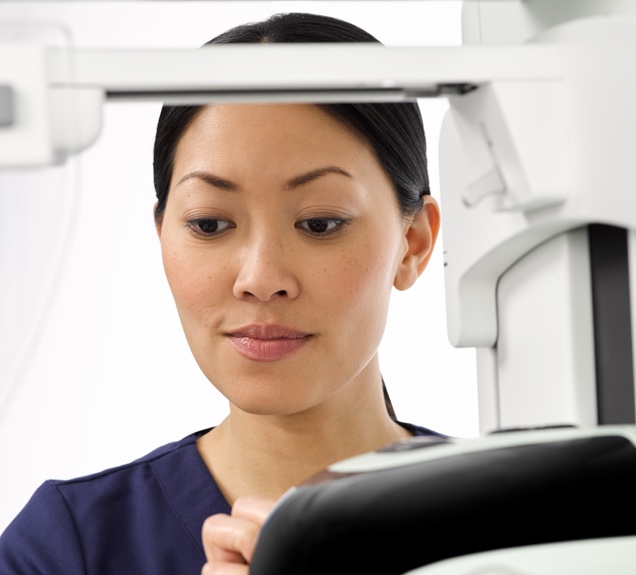 Extended field light during biopsy procedures enhance the focus on the patient.
New stationary gantry controls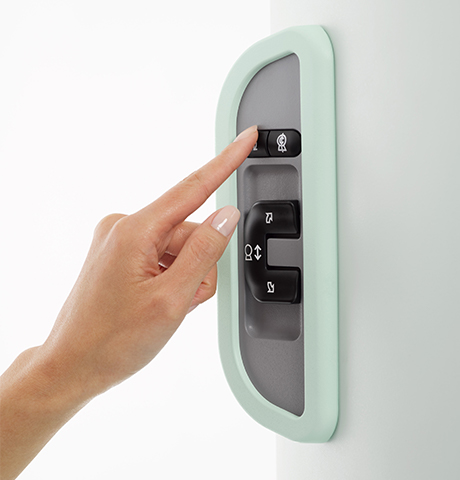 Improve ergonomics and workflow for technologists.
Ease of manual decompression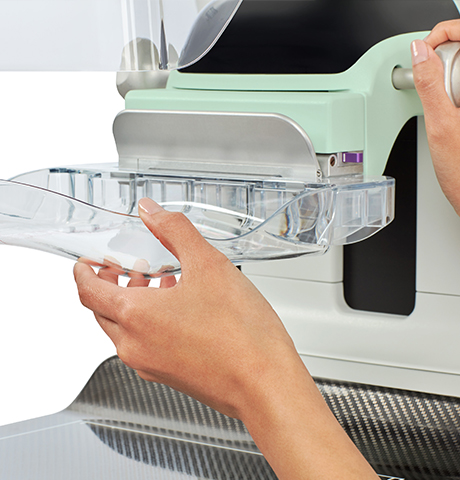 Designed to enable technologists to manually decompress the breast more easily while positioning the patient properly, with less strain on the wrist.
The Clarity HD high-resolution 3D™ imaging and SmartCurve™ breast stabilization system are standard with all purchases of new Hologic 3Dimensions™ systems.
Learn how the 3Dimensions™ system can help you unleash the power of our sharpest 3D™ images ever.